Welcome & Information
The Local History & Genealogy Division (LHGD) is happy to announce the development of an archive dedicated to local Black history and culture here at the Central Library of Rochester & Monroe County. The development of our archive stems from the Documenting, Preserving and Improving Access to Local Black History Collections project. This project seeks to repair the historical record created by white-led institutions such as libraries, by taking action to ensure that the historical stories we tell about the Greater Rochester community—and the resources that allow us to tell them—better reflect all residents' experiences and contributions. The Archive of Black History & Culture (ABHC) will aide in this effort by establishing a community-curated both physical and digital footprint to collect, preserve, and share resources that document the history of Rochester's Black residents—past, present, and future.
The Rochester Public Library will work with community partners to identify materials that remain in private or institutional hands and that should be preserved as part of the historical record. This could include records of organizations led by or predominantly serving Black, Indigenous, or People of Color populations, as well as personal and family papers. This work will be done under the direction of the ten-person community advisory board established in January 2023.
This webpage will serve as the starting point for all things related to the ABHC. Board activity, meeting schedules, updates and announcements etc. can be accessed here. For all questions, comments and concerns please feel free to reach out to us via our Contact Us subpage.
Thank you
-Local History & Genealogy Division
---
Project Goals
The identification and preservation of important new historical assets through our existing partnerships with community organizations.
Outreach to new individuals and organizations in the Rochester community.
Repaired historical record that offers a more complete, inclusive, and equitable historical narrative.
Encourage conversations about the past and its connections to the present, help to normalize dialogue about race and racism, and create a more inclusive sense of place within the community.
Opportunities allowing the community's Black residents to exercise their voice and agency in determining how their community's history is preserved and shared.
A centralized, publicly accessible online database of information about existing Black history collections held by libraries, archives, museums, and other cultural heritage organizations in Rochester and Monroe County.
A mission, vision statement, and collection policy for the Archive of Black History and Culture.
A strategic plan to guide future development of the archive.
---
Survey
WE WANT TO HEAR FROM YOU! The Community Advisory Board members want to garner feedback from the public on what YOU would like to see included in the new Archive of Black History & Culture. What materials should we be collecting? From whom? Why? What materials would you like to see included in the archive? If you have answers to these questions, please take the time to fill out our survey to help determine community needs and desires. Thank you for your participation! Link to survey: https://docs.google.com/forms/d/e/1FAIpQLSe-LnuN5qq7EiuTRMeq9uQO3dt2HwVPVFydW37ELEuD-7Kxdw/viewform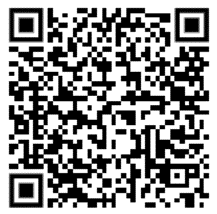 ---