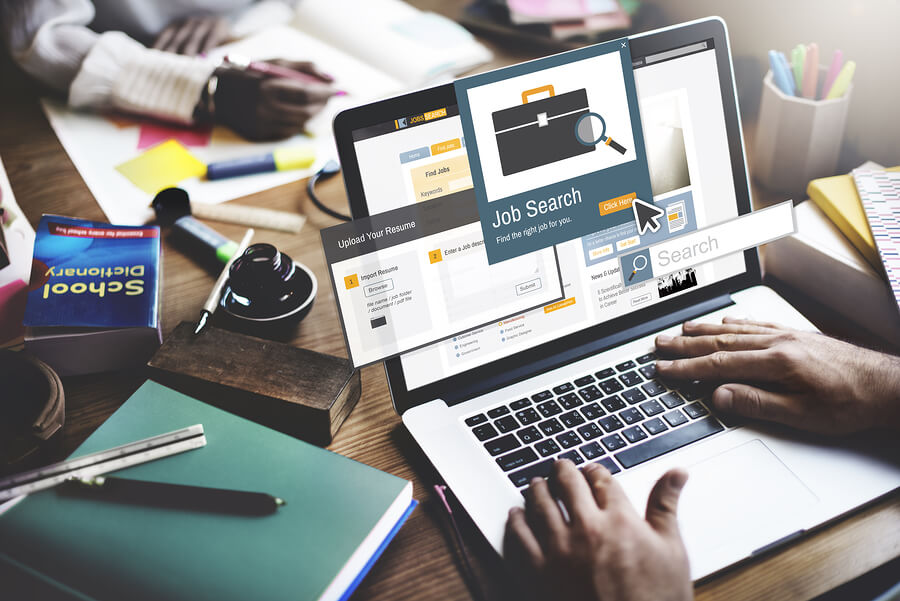 The Monroe County Library System has a vast amount of resources to borrow for career planning, resume writing, cover letters, test preparation books, and educational planning. Several online resources for career planning are also available. Please see below for more details about these resources.
Central Library Job Information Center
The Job Information Center (JIC) has a comprehensive collection of materials designed for people who are exploring careers and seeking employment. Its specialized resources include civil service test preparation materials, career information items, and test preparation books.
Test Preparation Study Guides
Professional Licensing Test Preparation Guides
Civil Service Test Preparation Guides
General Aptitude Tests
Armed Services Vocational Aptitude Battery (ASVAB)
Graduate and Vocational School Admission Guides
Scholastic Aptitude Test (SAT)
Job Resources Brochures
---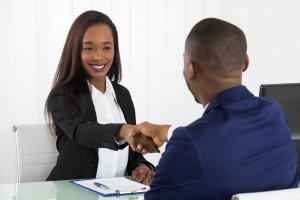 Job Seekers Resources
Materials are available to borrow pertaining to resume writing, job searching, writing cover letters, and job interview questions. Resources are accessible for individuals to view current local job announcements. Job information is readily available, which includes handouts containing job websites, places in Rochester that provide employment assistance, and a bulletin board with updated job announcements.
The Library's Udemy resource provides free online classes and completion certificates for those looking to improve their skills in a wide variety of areas: computer skills, project management, finances and budgeting, managing employees, presentation skills, writing skills and much more.
The Job Information Center has specialized materials to meet the needs of patrons who are required to take City of Rochester, Monroe County, New York State, or New York State Unified Courts civil service exams for employment. In addition to test preparation materials, copies of the current Civil Service Job Announcements are available to view for the city, county, state, and the statewide unified court system.
---
Online Government Job Listings and Civil Service Announcements
---
Online Job Searching
---
Job Portal for Essential Businesses and Job Seekers
Monroe County Executive Adam Bello announced a job portal that connects essential businesses who are looking to expand their workforce during the COVID-19 crisis and individuals across the community who are healthy and looking for work. This portal can be accessed through the Rochester Works website and can be used to post and locate job opportunities. If you have limited Internet access, please contact Rochester Works at (585) 258-3500.
Other Helpful Online Resources
These resources offer job boards, information pertaining to specific occupations, networking strategies, and filing for unemployment insurance.
---
Online Resume and Cover Letter Writing Guidance
---
Online Professional Licensing and Education Resources
---
Job Search Classes
Several of the Monroe County Libraries offer training on job searching, resume writing, and computer skills. Check for scheduled program listings by clicking this link and type job search in the text box to locate all the programs for doing a job search: https://calendar.libraryweb.org/
The staff in the Tech Center at the Central Library offer one-to-one assistance and classes for conducting a job search and completing online job applications. Below is a list of services that the Tech Center offers. Please contact the Tech Center for more information or questions at (585) 428-8460.
Email Setup
Google (Gmail)
Yahoo
Outlook
MCC mail
Indeed Account Setup
Upload resume
Quick apply
Print job application confirmations from email
Common Online Job Applications
Strong Staffing (U of R application)
Walmart Application
Wegmans Application
PriceRite Application
New York State Unemployment Insurance
Setting up a NYS account
Setting up a Government Identification
File a claim
Weekly update to claim benefits
Computer Classes
Job search classes
Class registration
Windows Suite