The New York State Marijuana Regulation and Taxation Act has not only decriminalized recreational cannabis use for adults, it allows for exciting new business ventures, including flowers, oils, and hemp. Starting any business is hard, but the heavily regulated cannabis industry will present unique challenges. The Central Library and NY HempLab would like to make this a little easier for entrepreneurs. For MRTA quick facts click here.
All cannabis related products are regulated by the Office of Cannabis Management. This site includes information on recreational adult use, hemp manufacturing, licensing, and information for local governments.
CANY Regulation Read Through Series
Join CANY as they read through the regulations with Zach Sarkis of their Education Committee and Jason Klimek of their Policy Committee. Over the course of the next three months, they'll be hosting public webinars to read through the new regulations and discuss.
---
Newsletter
Sign up to receive our cannabis newsletter!
---
Programs
Cannabis Industry Meet Up: A monthly program to learn from experts and get support from other cannabis entrepreneurs so you can effectively and legally operate your business. This group is open to those who are in the planning or startup stages of a cannabis-based business. Meetings are the first Wednesday of each month from 6 to 7:30 pm. Registration is requested; please call 585-428-8106 or email business.insight@libraryweb.org. This program is made possible by the Harold Hacker Grant for the Advancement of Libraries.
Business First Wednesdays: A monthly program (September through June) for aspiring or current entrepreneurs. Topics are general (legal issues, record keeping) and apply to all types of businesses. First Wednesday is via Zoom from 10 to 11:30 am.
Insights on Demand: To view prior First Wednesday programs, as well as other content from NY HempLab, please see our Insights on Demand YouTube channel: https://www.youtube.com/c/RochesterPublicLibraryNY/playlists?view=50&sort=dd&shelf_id=2.
---
Books
Click here for books about cannabis business.
---
Business Magazines/Journals of Note
Marijuana Ventures
Entrepreneur
Inc.
Bloomberg Business Week
---
Cannabis Support Organizations
---

Cannabis Association of New YorkCreating a prosperous New York cannabis economy that is restorative, sustainable, and inclusive.
---

ROC NORMLThe Rochester Chapter of the National Organization for the Reform of Marijuana Law. Their mission is to educate the public about the benefits of responsible cannabis and reducing the stigma around cannabis use.
---

NORMLNational Organization for the Reform of Marijuana Law. NORML's mission is to move public opinion sufficiently to legalize the responsible use of marijuana by adults, and to serve as an advocate for consumers to assure they have access to high quality marijuana that is safe, convenient and affordable.
---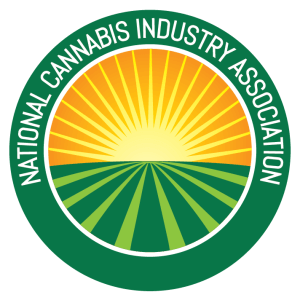 National Cannabis Industry AssociationA national trade association advancing the interests of the responsible cannabis industry.
---

MJBizDailyInformation on cannabis businesses in general. Also includes directory of equipment suppliers.
---

Cannabis Workforce Initiative
The New York State Cannabis Workforce Initiative is a collaboration between the New York State School of Industrial and Labor Relations at Cornell University and the Workforce Development Institute. Their mission is to promote and support social equity in the adult-use cannabis market by providing quality workforce development and legal education.
---

Cannabis in the Workplace – Labor and Employment Law
Their mission is mission is to promote and support social equity in the adult-use cannabis market by providing quality workforce development and legal education.
---

SUNY Rockefeller Institute of Government – Marijuana Opt-Out Tracker
View which municipalities have made the decision to opt out of adult-use marijuana dispensaries and/or on-site consumption lounges in their jurisdiction.
---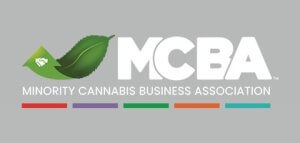 Minority Cannabis Business Association (MCBA)MCBA is the largest national trade association dedicated to serving the needs of minority cannabis businesses and our communities. MCBA represents minority and allied cannabis businesses, aspiring entrepreneurs, and supporters who share a vision of an equitable, just, and responsible cannabis industry.
---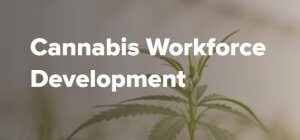 Cannabis Workforce Development
The New York State Department of Labor's Cannabis Workforce Development Unit is designed to assist both job seekers and businesses who work in the adult-use, medical cannabis, and cannabinoid hemp industries. They connect workers to a variety of employment opportunities in this emerging field. They also support businesses so they may thrive in the New York economy.
---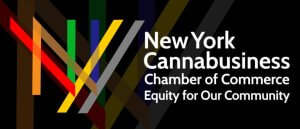 New York CannaBusiness Chamber of Commerce (NYCCC)
The New York CannaBusiness Chamber of Commerce (NYCCC) is a non-profit membership organization that was founded in order to foster trade and commerce in the cannabis industry in New York State.
---

NYS Department of Labor Cannabis Training and Education
Information from the New York State Department of Labor to help you land the job you're looking for.