Understanding White Privilege
Raising Our Hands (2020) by Jenna Arnold
White women are one of the most influential demographics in America—they are the largest voting bloc, with purchasing power that exceeds anybody else's, and when they unify to demand change, they are a force to be reckoned with. Yet, so many white women sit idly on the sidelines, opting out of raising their hands to do, learn, and engage in ways that could make a difference. Why?
---
Biased: Uncovering the Hidden Prejudice that Shapes What We See, Think, and Do (2019) by Jennifer L. Eberhardt 
An expert in the issue of unconscious racial bias, Stanford psychology professor and MacArthur Fellow Eberhardt argues that even those who don't believe they are biased and who strive to treat others equally can still harbor bred-in-the-bone stereotypes. To make her case, she draws on both research-in the lab as well as police departments, courtrooms, prisons, and boardrooms and on the street-and personal experience, showing that bias isn't restricted to a few screechy outliers but can affect us all. And it can be fixed by all of us together.
---
Uncensored: My Life and Uncomfortable Conversations at the Intersections of Black and White America (2018) by Zachary H. Wood 
Growing up in poverty but receiving his education at elite private schools, Wood talks about becoming able to speak to people not like himself and through conversation, create understanding of one another.
---
Not my Idea: A Book About Whiteness by Anastasia Higginbotham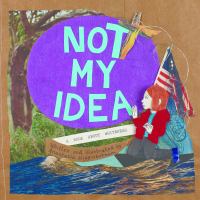 Audience: Children
A white child sees a TV news report of a white police officer shooting and killing a black man. "In our family, we don't see color," his mother says, but he sees the colors plain enough. An afternoon in the library's history stacks uncover the truth of white supremacy in America.
---
Racism and Bias
---
Eloquent Rage (2018) by Brittney Cooper 
Far too often, black women's anger has been caricatured into an ugly and destructive force that threatens the civility and social fabric of American democracy. But Cooper shows us that there is more to the story than that. Black women's eloquent rage is what makes Serena Williams such a powerful tennis player, Beyonce's girl power anthems resonate, and Michelle Obama an icon.
---
The Color of Law: A Forgotten History of How Our Government Segregated America by Richard Rothstein
The Color of Law incontrovertibly makes clear that it was de jure segregation―the laws and policy decisions passed by local, state, and federal governments―that promoted the discriminatory patterns that continue to this day.
For the Books Sandwiched In review of 'The Color of Law,' presented by FFRPL May 2020, click here.
---
Makes Me Wanna Holler by Nathan McCall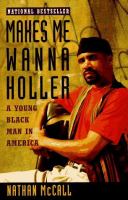 In this honest reflection of the perils of growing up a black male in urban America reporter Nathan McCall tells the story of his passage
---
Sister Outsider (1984) by Audre Lorde
In this charged collection of fifteen essays and speeches, influential poet and feminist writer Audre Lorde takes on sexism, racism, ageism, homophobia, and class, and propounds social difference as a vehicle for action and change.
---
How We Fight For Our Lives: A Memoir (2019) by Saeed Jones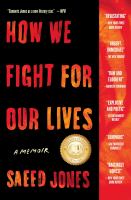 Haunted and haunting, Jones's memoir tells the story of a young, black, gay man from the South as he fights to carve out a place for himself, within his family, within his country, within his own hopes, desires, and fears. Through a series of vignettes that chart a course across the American landscape, Jones draws readers into his boyhood and adolescence–into tumultuous relationships with his mother and grandmother, into passing flings with lovers, friends and strangers. Each piece builds into a larger examination of race and queerness, power and vulnerability, love and grief: a portrait of what we all do for one another–and to one another–as we fight to become ourselves.
---
Don't Call Us Dead: Poems (2017) by Danez Smith

Smith's unflinching poetry addresses race, class, sexuality, faith, social justice, mortality, and the challenges of living HIV positive at the intersection of black and queer identity. The collection opens with a heartrending sequence that imagines an afterlife for black men shot by police, a place where suspicion, violence, and grief are forgotten and replaced with the safety, love, and longevity they deserved on earth. "Dear White America," which Smith performed at the 2014 Rustbelt Midwest Region Poetry Slam, has as strong an impact on the page as it did on the spoken word stage. Smith's courage and hope amidst the struggle for unity in America will humble and uplift you.
---
Fiction
---
An American Marriage (2018) by Tayari Jones 
---
Americanah (2013) by Chimamanda Ngozi Adichie 
---
The Nickel Boys (2019) and The Underground Railroad (2016) by Colson Whitehead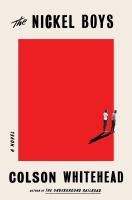 ---
Home (2012) by Toni Morrison 
---
Homegoing (2016) by Yaa Gyasi 
---
Sing, Unburied, Sing (2017) by Jesmyn Ward
---
The Turner House (2015) by Angela Flournoy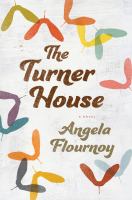 Other Resources
---
In November 2019, The Frederick Douglass Family Initiatives (headquartered at Central Library) welcomed 2019 Guggenheim Fellow, National Book Award recipient and Founding Director of American University's Antiracist Research & Policy Center, Ibram X. Kendi, to Rochester for a (sold out) 'How To Be An Antiracist' lecture and panel discussion at Hochstein Performance Hall.
FFRPL & RPL sponsored the event and purchased 700+ simultaneous e-book downloads of How to Be an Antiracist in support of the program.
Thanks to Dr. Kendi for allowing us to make his talk available (for free) to the general public as part of our antiracist resource guide offerings.
Watch Dr. Kendi's talk here: https://youtu.be/LU_EGoaS3mc
---