Expansion and Renovation Project
The Maplewood Community Library, located in the northwest quadrant of the City of Rochester, serves a population of over 19,100. The current facility, opened in 1959, is approximately 7,550 square feet.
The Maplewood library has become a place known for welcoming and serving the community, mobilizing volunteers, staff and vendors to provide English for speakers of other languages classes, citizenship support and school readiness programs. Maplewood currently averages 5,800 visitors, 800 hours of computer use and over 30 programs offered per month.
Library expansion has been a neighborhood desire for many years and was a top recommendation from the 2018 Branch Facilities and Operations Plan conducted by urban design planners Hester Street.
The library has a small footprint, recently expanded with the purchase and demolition of 308-310 Augustine Street with the support of New York State Assemblymember Sarah Clark. Design services provided by HUNT EAS will maximize current space, expand to the south of the building, and optimize parking, safety and accessibility. This project is funded from the Federal America Rescue Plan Act (ARPA) and City of Rochester.
Staff and library users have been providing feedback on the internal spaces and priorities for the building since January 2023, including a children's design committee.
Our first public meeting was held Monday, March 27th at the Maplewood Public Library. Over 30 people came to share their ideas for an expanded library space. Preferences shared include a secure outdoor play space, computers for specific services (test taking, job searching), separate spaces for classes and tutoring, a community bulletin board, and continuing focus on youth and family services.
Our second public input meeting was Wednesday, June 28th to share updates on the design progress and gather feedback on early floorplan and exterior site concepts.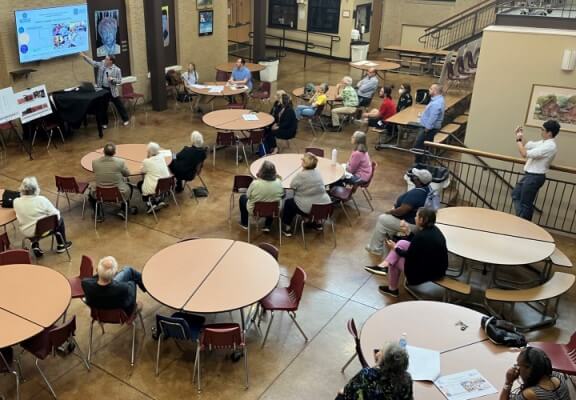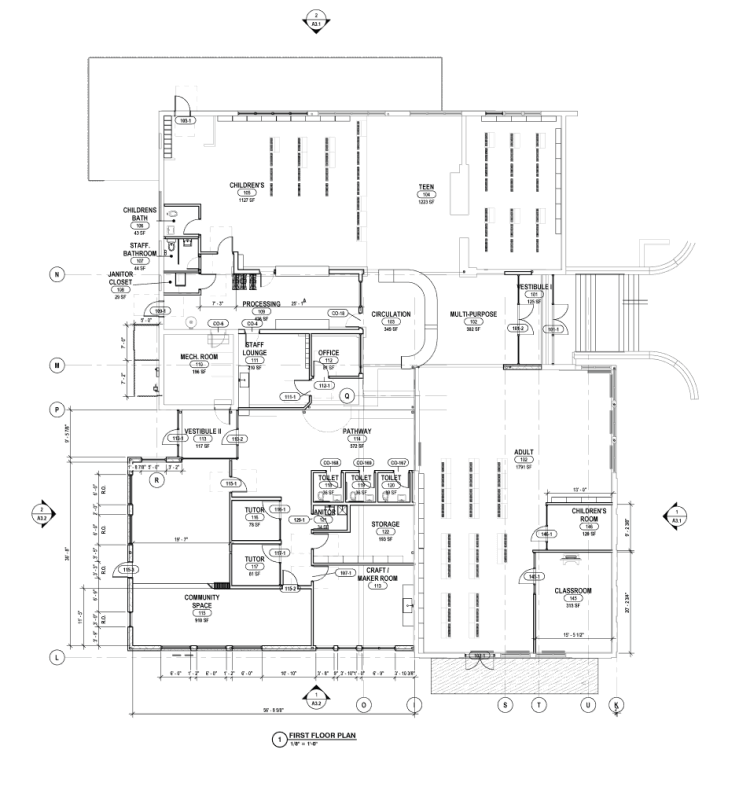 Our third public input meeting was November 2nd to share plans for interior and exterior changes and example images of the project. This meeting was held virtually to gather thoughts on recommended materials and layouts.